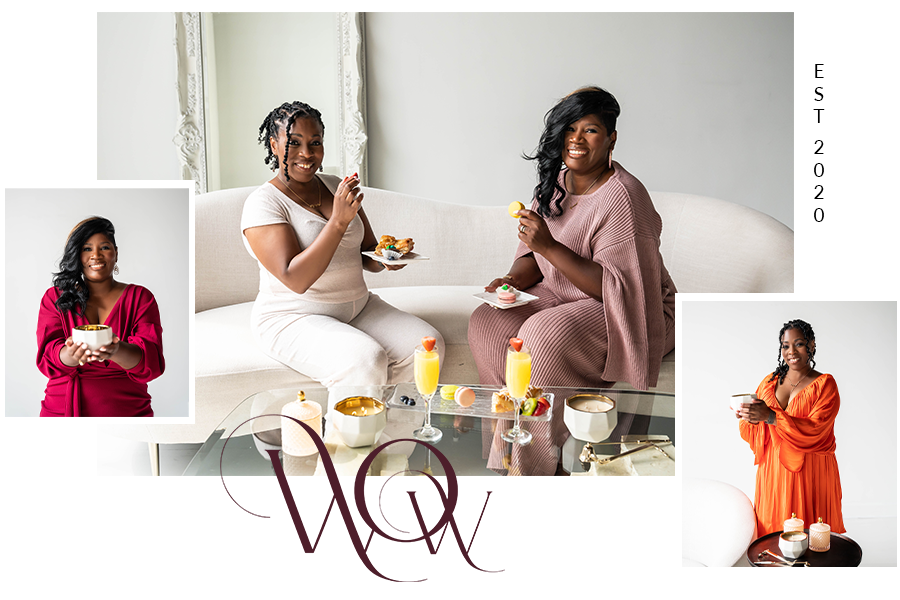 ABOUT W.O.W.
What does Wax Oil Wick appreciates most in life? Our loving family & friends...they are celebrated in everything we do.
Wax Oil Wick was inspired by our founder, Tracy D. Bowe. This company and its products are merely a symbol of the positive parallels between her life, career, and especially her friendships. Tracy proudly serves as a family nurse practitioner. Everyday she encounters patients whose lives are experiencing the greatest uncertainty and fragility of life. She's strengthened patients during moments of weakness, comforted them and their loved ones during moments of transition.
Tracy can share with you firsthand how life is so precious.
In the same token of encouraging others to seize the day, appreciating every day you were given, in addition to a love of candles and some self-care, Tracy and her longtime friend, Sharon, decided to pour those notions into the home fragrance and body care collection that is Wax Oil Wick. The two share over 30 years of friendship. Every scent captures their joy, warm souls, and fondest memories.
To Tracy,
your quality of life is not measured by materialism nor money.
Instead, you become most fulfilled by encouraging and uplifting others. When you spend time with those closest to you, you experience an abundance of peace and happiness. All are celebrated, appreciated, and poured into our entire collection just waiting to be cherished.
Explore our products